Quality tippers made in Germany!
Following the motto "Quality on wheels", the Krampe company from Coesfeld-Lette in Westphalia, Germany, produces wagons for agriculture, forestry, construction, municipalities and special projects.
Krampe's origins stem from a small village blacksmith shop that had the first tipper manufactured in 1983. Today, Krampe produces a comprehensive range of standard vehicles as well as tailor-made wagons made exactly to the customer's requirements. Supported by the latest CAD systems in direct combination with a PPS / ERP system, Krampe's staff plans and constructs new models and turns individual customer wishes into reality.
The strength of the Krampe organisation is speed and adaptability, which means that new knowledge is always used in the development of wagons. Through regular dialogues between users and specialists or through personal contact at trade fairs, many new ideas and inputs are exchanged and transformed into reality. This is done in a focused and efficient way – a clear user-centric advantage that large companies cannot offer.
Krampe produces individually designed trolleys that meet the highest quality specifications. This is one of Krampe's trademarks. Trade fairs inside and outside Germany are the right platform for presenting new developments and modifications. Krampe has been the market leader in the sale of agricultural vehicles in Germany for many years. Alongside the production of wagons, Krampe has also had a good reputation in metal construction.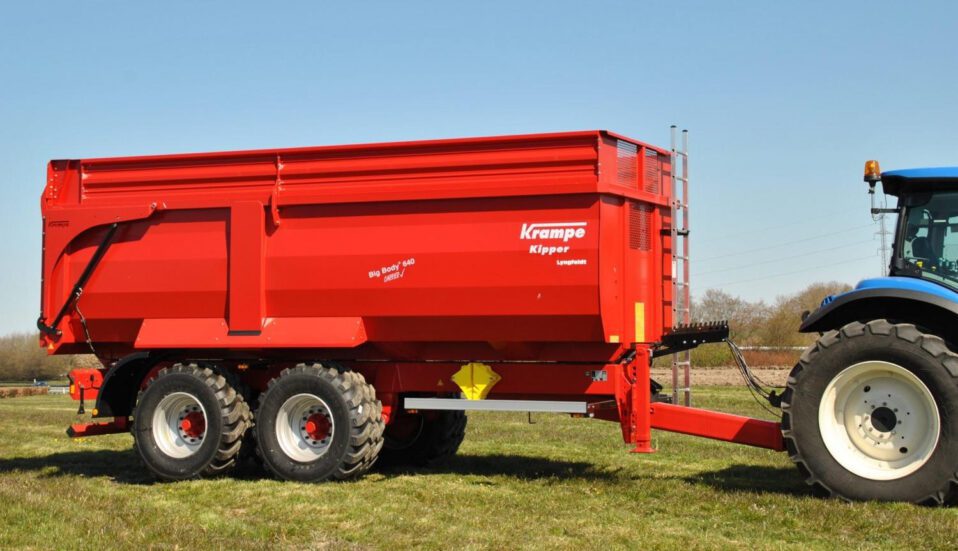 FOR MORE INFORMATION:
Visit Krampe here.
CONTACT SALES:
8761 3333