Lyngfeldt's certified service centre is one of the country's largest specialist workshops for machinery for the agricultural, construction, gardening and other sectors.
Order service on 87 61 33 33
SPECIALLY-TRAINED FITTERS
All our specially trained fitters carry out repairs, service and installation in our own workshop, as well as on-site at our customers' premises.
We have a fleet of service vehicles that ensure we can deliver on-site service quickly and efficiently, minimising customer downtime.
Our truck can assist with machine transport of new and used machines, rental machines and in case of breakdown, where it is necessary to move the machine to our workshop.
The workshop is available via the 24-hour emergency phone number 87 61 33 33.
The service centre is also open 24 hours a day and offers an express service, see opening hours.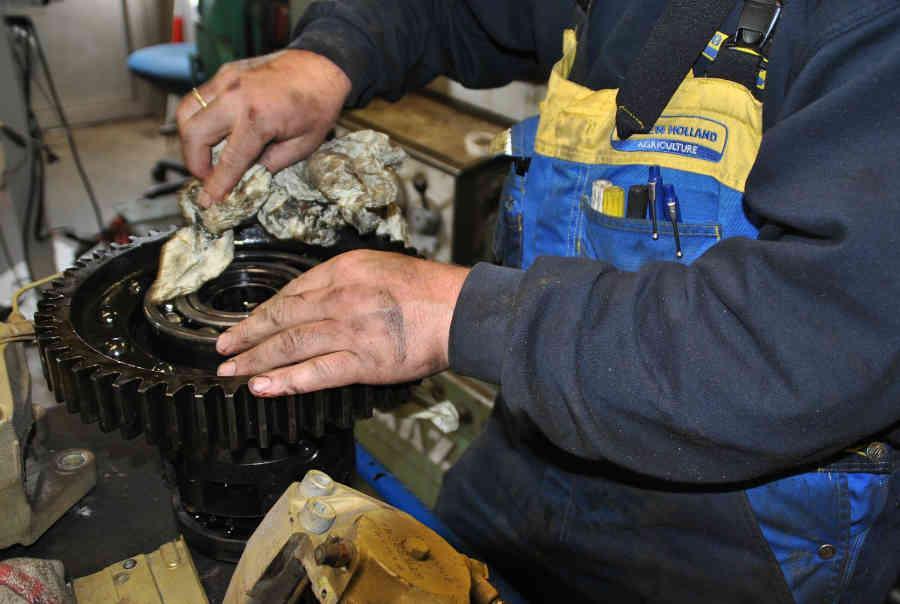 Orders for spare parts can be sent to:
ordre@lyngfeldt.dk
(attachments must be in PDF format)
LARGE STOCK OF SPARE PARTS
Lyngfeldt has one of the most extensive spare parts stocks on the market for wear and spare parts for machines used in our primary customer segments, so we can help customers quickly and efficiently in their daily work.
In addition, our partners, from Gjerlev in the North to Egebjerg on Funen, have a wide stock of New Holland spare parts, so we can serve our customers optimally throughout our New Holland dealer area.
If you need extras or accessories for your machines, we can supply them for all common makes. If you need assembly, we can do that too.
The spare parts department is available via a 24-hour on-call service on tel. 87 61 33 33.