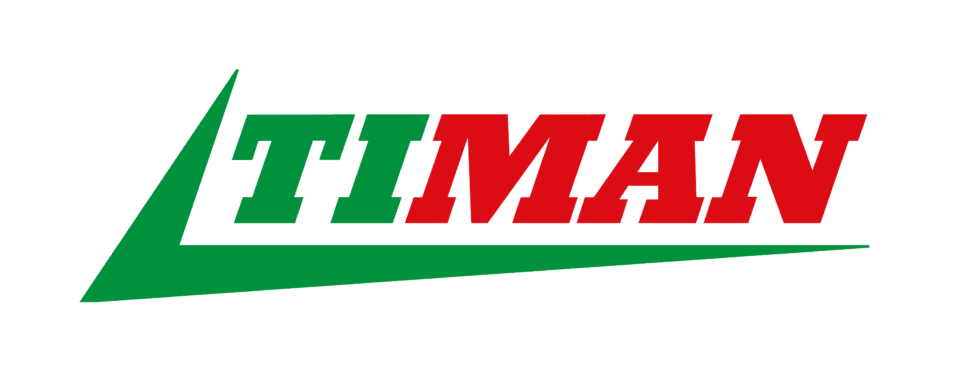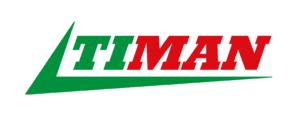 TIMAN
Danish-made machines for outdoor maintenance. Your guarantee of comfort and efficiency.
Timan Tool-Trac 5740
The Timan Tool-Trac 5740 is an extremely versatile machine as it is a tool carrier with a built-in lifting arm. This robust machine easily handles tasks such as green maintenance, winter tasks, grading and lifting work. In housing associations, the Timan Tool-Trac 5740 is a reliable aid and the caretaker's extended arm.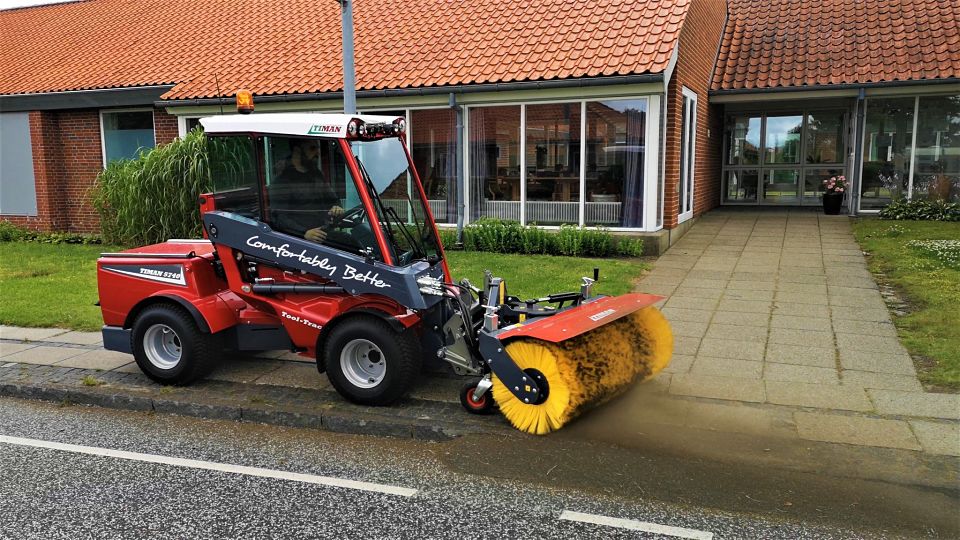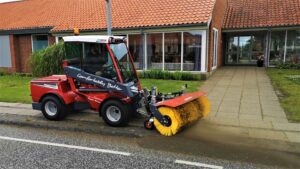 Timan 3330
The Timan 3330 tool carrier is the most comfortable machine in its class on the market. The exceptionally low noise level in the cab and the shock-absorbing suspension on all four wheels help to make your working day incredibly comfortable. The all-year-round machine complies with EU Stage V emission standards and has the lowest fuel consumption on the market with its EU patented sweeping system.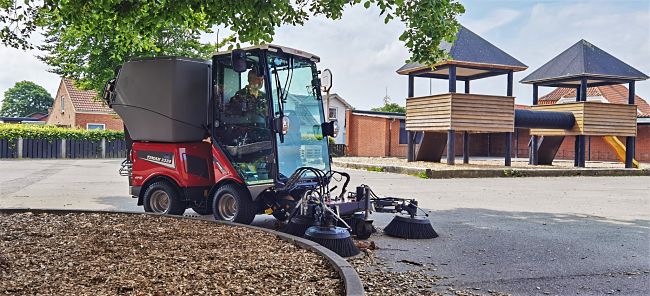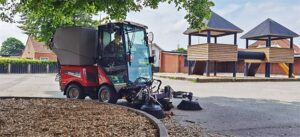 Timan RC-751
Also based on a good working environment, Timan has developed the RC-751 remote-controlled slope mower and brushcutter, which protects the operator's back, hips and ankles and works effortlessly on slopes up to 50° – providing a better and safer working environment while reducing sickness absence.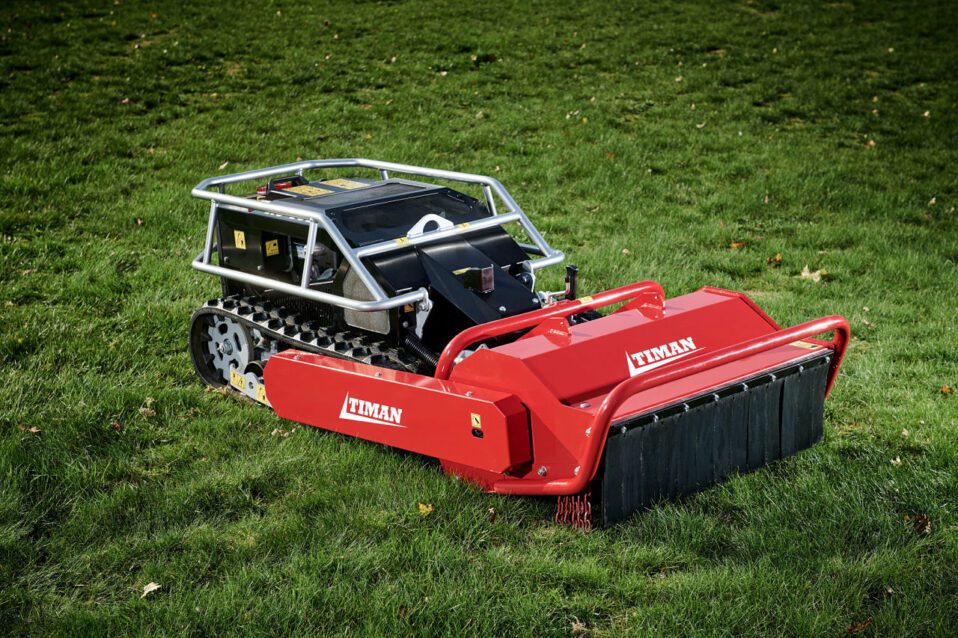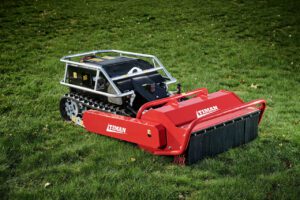 Timan RC-1000
With the RC-1000 remote-controlled, fully hydraulic and designed as a tool carrier on belts with quick hitch as standard, you get even greater capacity and the ability to tackle a variety of tasks such as stump grinding and snow clearing.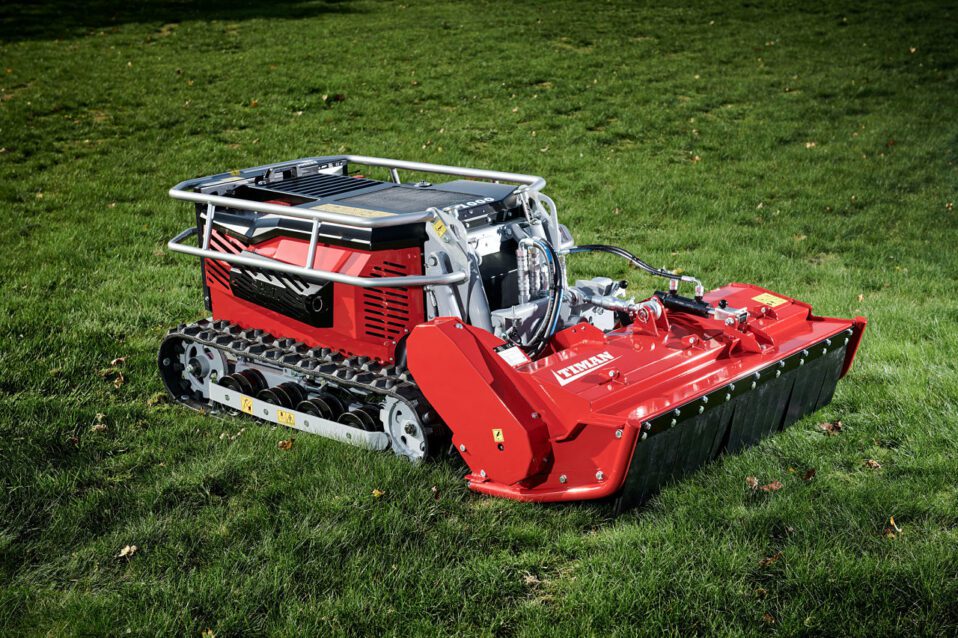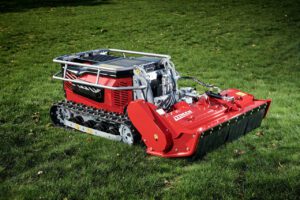 FOR MORE INFORMATION:
See the full Timan product range
here
.